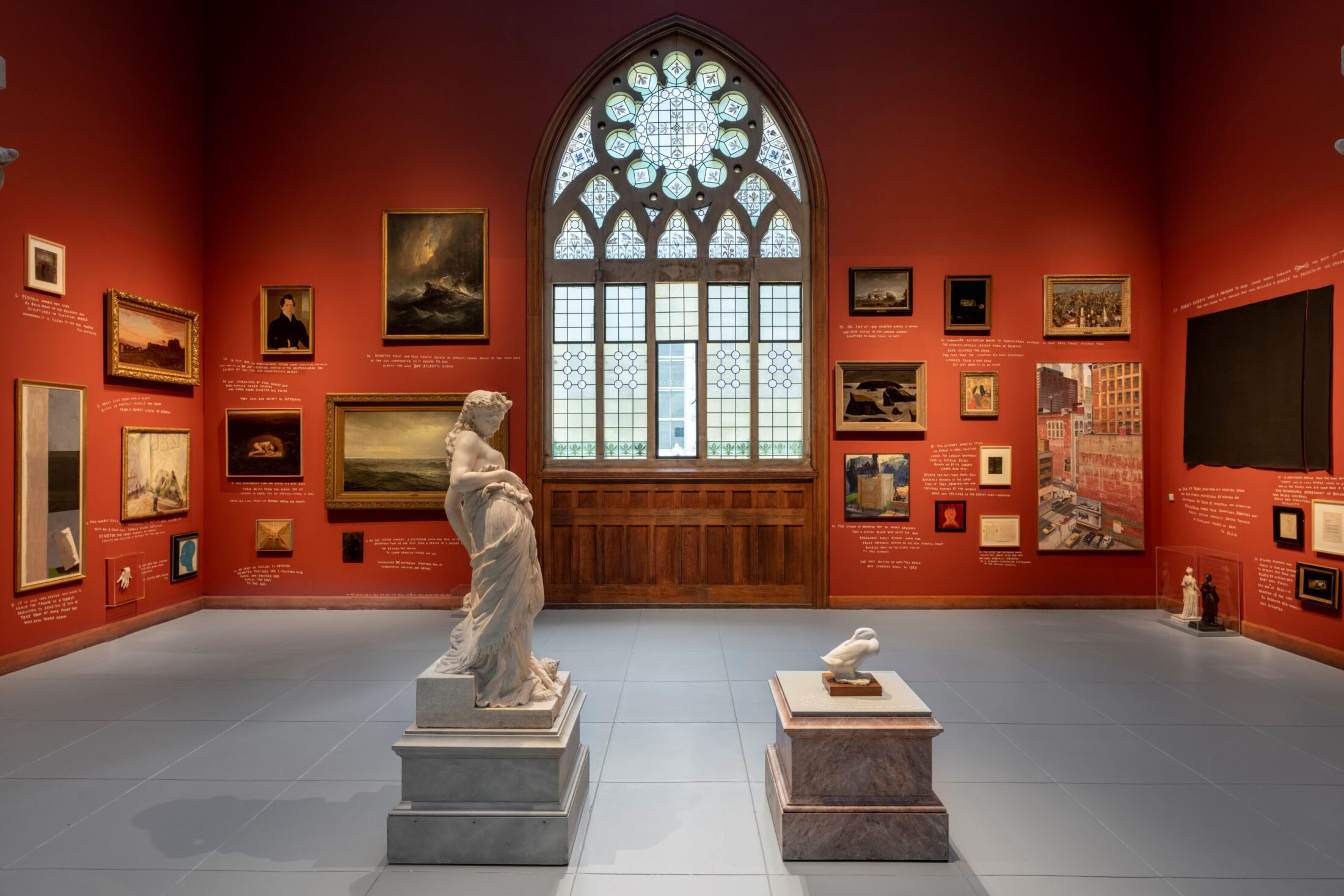 Rising Sun artist, Lenka Clayton, will share recent works that intersect with time spent in archives. Art At Noon is PAFA's  free virtual lecture series with scholars and artists covering a variety of topics related to PAFA's exhibitions, collections, and areas of interest.
Lenka Clayton (b. 1977) is a British-American interdisciplinary artist based in Pittsburgh, Pennsylvania. Clayton graduated with a BA in Fine Art from Central Saint Martins School of Art, London, in 1999. In 2006, she earned an MA in Documentary Direction from the National Film and Television School in Beaconsfield, UK. Clayton is the founder of An Artist Residency in Motherhood, which takes place inside the homes and lives of artists who are also parents. Key exhibitions include A talking parrot, a high school drama class, a Punjabi TV show, the oldest song in the world, a museum artwork, and a congregation's call to action circle through New York (with Jon Rubin), Solomon R. Guggenheim Museum, NY (2017), and Object Temporarily Removed at The Fabric Workshop & Museum, Philadelphia, PA (2017). Recent group exhibitions include The Grand Illusion at the 2019 Lyon Biennial, France; and Apollo's Muse at The Metropolitan Museum of Art, NY (2019). Clayton has received support from the Warhol Foundation and The National Endowment for the Arts. Her work is held in collections of the Metropolitan Museum of Art, NY; San Francisco Museum of Modern Art, CA; the Philadelphia Museum of Art, PA; and others. She is represented by Catharine Clark Gallery in San Francisco.
Date
Wednesday, November 22, 2023
Time
12:00 pm – 1:00 pm
Venue
Online
Image: Partial installation view of Lenka Clayton's installation, "The True Story of a Stone", currently on view at PAFA in Rising Sun: Artists in an Uncertain America.  Photography by Constance Mensh.