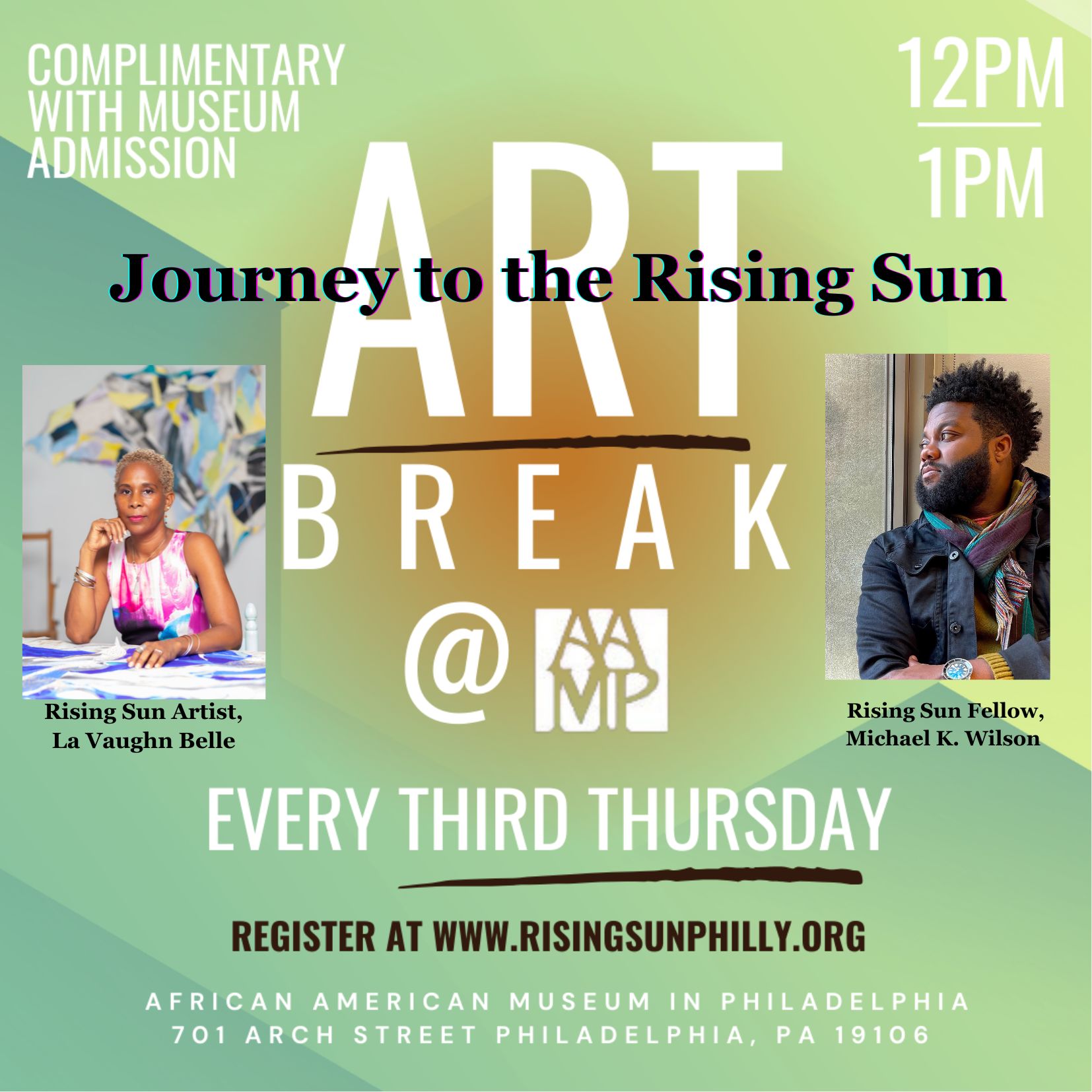 By way of the United States Virgin Islands, this month, Art Break welcomes another special guest, Rising Sun Artist, La Vaughn Belle, in conversation with Rising Sun Fellow, Michael K. Wilson. The two will discuss their work and intersections surrounding the road to Rising Sun, as well as the impetus for the collaboration and the final artwork on view at AAMP; a thought-provoking and layered installation in Gallery 3 of the museum and on our ramp, a 40 ft film projection complete with sound.
See you at Art Break!
Date
Thursday, November 16, 2023
Time
12:00 pm – 1:00 pm
Venue
African American Museum in Philadelphia
Price
Included with General Admission
Free for AAMP Members and $5 for PAFA Members!