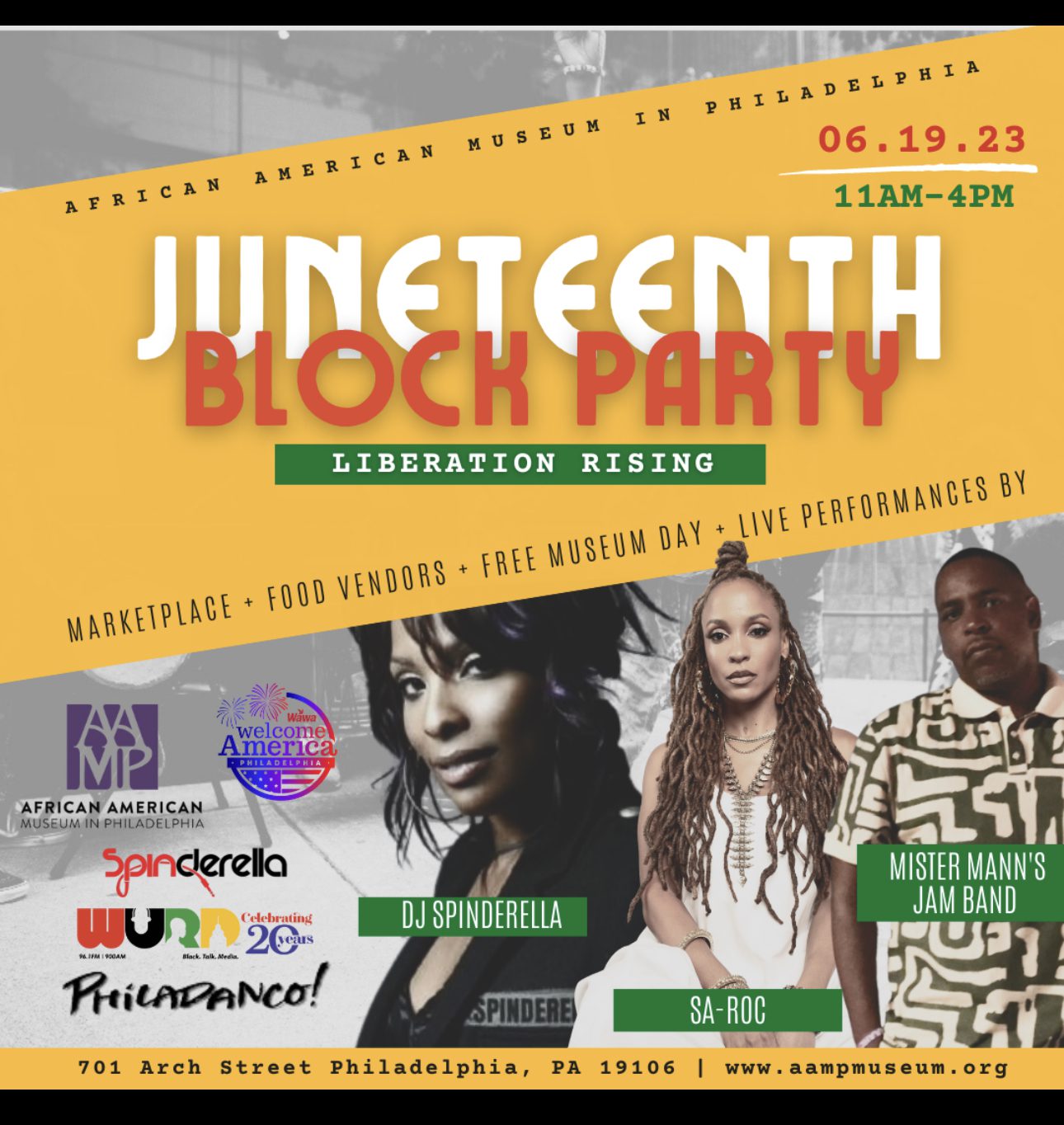 Culture, history, liberation, and celebration take center stage at the 2023 Juneteenth Block Party with the African American Museum in Philadelphia! Join AAMP as we continue the legacy of Juneteenth and celebrate our 47th anniversary as the first institution by a major city dedicated to the heritage of African Americans. In partnership with Wawa and Welcome America, AAMP will host an all-day, family-friendly outdoor festival with WURD's Tiffany Bacon as emcee, with entertainment, activations, games and education for everyone to enjoy!
This year, AAMP welcomes the legendary DJ, Spinderella, for an unforgettable tribute commemorating the 50th anniversary of Hip Hop! Courtesy of Wawa, guests will have free admission to the museum to explore one half of the new multi-media exhibition, "Rising Sun: Artists in an Uncertain America", hosted in collaboration with PAFA, which explores the themes of democracy, freedom, and justice, and includes new and never before seen art by some of the leading Black artists of our time!
Celebrants can expect a community marketplace featuring Black-owned businesses, community resources, giveaways, art making, food trucks, and line dancing with more acts and special guests to be announced!
Date
Monday, June 19, 2023
Time
11:00 pm – 4:00 pm
Venue
African American Museum in Philadelphia
Price
FREE & Open to the Public!