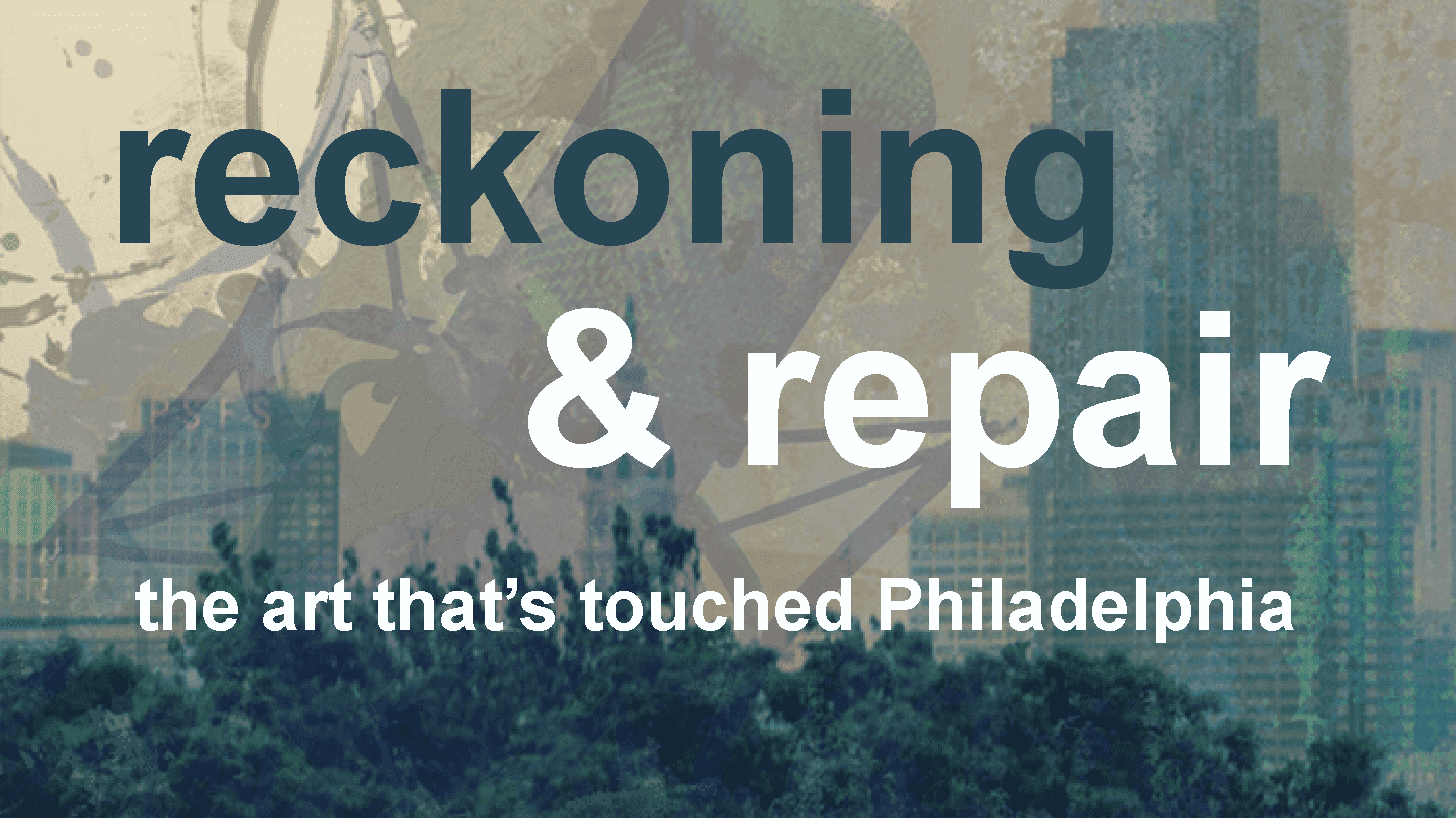 In this special Art At Noon, we will meet the team who produced the 12-episode podcast "Reckoning and Repair: The Art That's Touched Philadelphia" created to deepen engagement with questions of reckoning and repair in contemporary US society, and specifically in the practice of making responsive art, exhibiting it, and responding to social calls through collection practices.
Each episode is a deep dive into an artistic practice related to the themes of the exhibition Rising Sun: Artists in an Uncertain America, featuring interviews with artists and curators of the Rising Sun exhibition at PAFA and the African American Museum in Philadelphia (AAMP). With rich sonic interludes that bring listeners deep into different moments and spaces intersecting in Philly's transnational creative scene, "Reckoning and Repair" delves into the ways that artists and organizers confront the troubling histories of Empire in their midst. The podcast explores arts spaces in the city,  from those built to forge community and care in the wake of exclusionary histories, to older institutions that  have been reimagining the role of arts institutions given colonial frameworks in collection and exhibition practices.
DATE
Wednesday, July 12, 2023
TIME
12:00 pm – 1:00 pm
VENUE
Online
PRICE
Free
Reckoning & Repair was recorded, written, and produced as part of the "Contemporary Artists in Conversation: Reckoning & Repair" course taught by Alissa Jordan in the spring of 2022 at the Center for Experimental Ethnography (CEE) at the University of Pennsylvania.