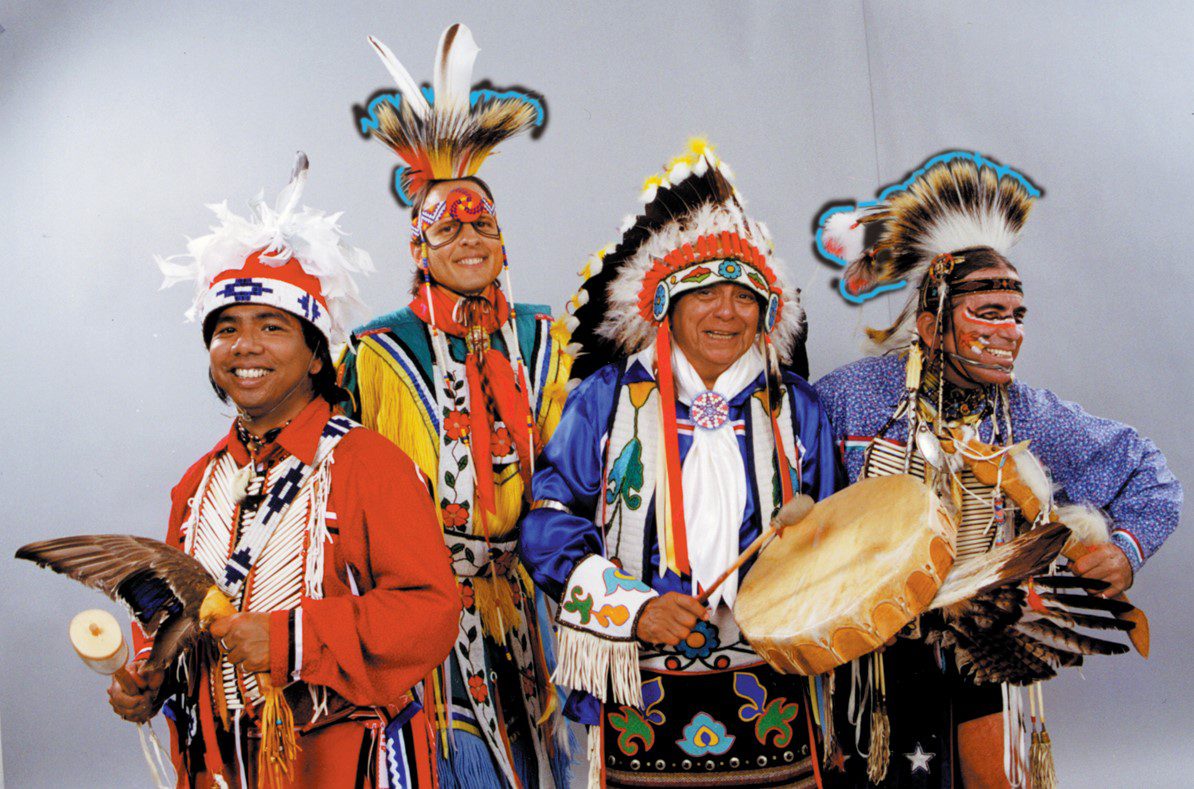 PAFA and AAMP are proud to partner with The Mann Center for the Performing Arts to bring you the special performance We Are All Related featuring the Thunderbird American Indian Dancers and inspired by Dyani White Hawk's installation, RELATIVE, in Rising Sun: Artists in an Uncertain America. Thunderbird American Indian Dancers specialize in the songs and dances of the tribes of the Northwest Coast, Woodlands (Iroquois and Winnebago), Plains (Sioux) and the Southwest (Hopi and Santo Domingo).  Their repertoire includes the traditional "Fancy Dance" and "Hoop Dance," as well as a variety of other distinct regional tribal dances. Wonderfully presented with stories and descriptions emphasizing the diversity and interconnectedness of life, the Thunderbird Dancers' programs are among the most compelling anywhere. 
We Are All Related is sponsored by the Mann Center for the Performing Arts.
DATE
Sunday, May 28, 2023
TIME
2:00 pm – 3:00 pm
VENUE
Rhoden Arts Center, Samuel M.V. Hamilton Building at 128 N. Broad Street, Pennsylvania Academy of the Fine Arts
PRICE
Adults $18 / PAFA & AAMP Members Free / Youth & Children (17 and under) Free
Registration includes admission to the PAFA Museum.