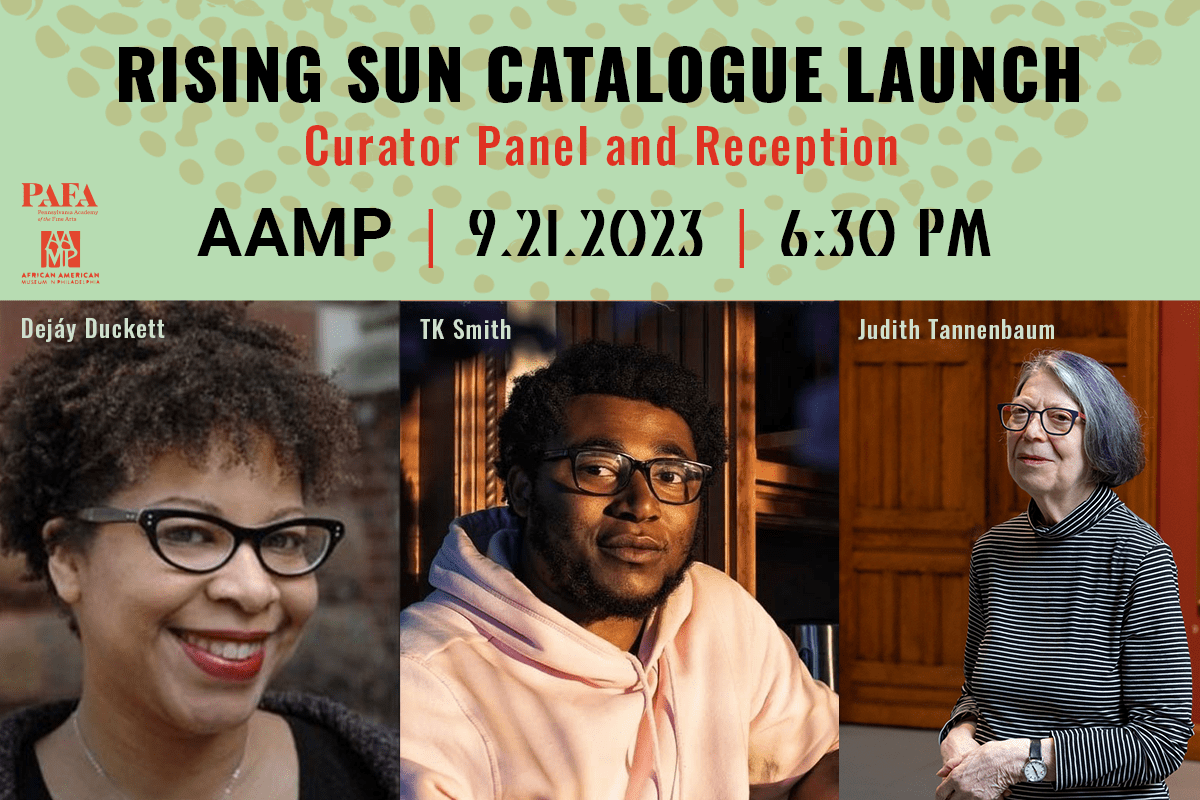 Join the African American Museum in Philadelphia (AAMP) and the Pennsylvania Academy of the Fine Arts (PAFA) as we commemorate the release of the Rising Sun: Artist in an Uncertain America Catalogue. Co-curators Dejay Duckett, AAMP, and Judith Tannenbaum, PAFA will discuss the newly released catalogue and exhibition. This conversation will be moderated by TK Smith a Philadelphia-based curator, writer, and cultural historian.
The exhibition will be available to view from 5:30 pm – 6:30 pm.
The curator panel will begin at 6:30 pm.
Catalogues will be available to purchase onsite.
Be sure to purchase your copy onsite or in advance today!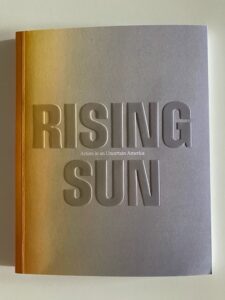 Light refreshments will be available.
Date
Thursday, September 21, 2023
Time
6:30 pm – 8:00 pm
Venue
African American Museum in Philadelphia
Price
$5 General Admission – $50 General Admission and Exhibition Catalogue
Free for AAMP and PAFA Members! (does not include cost of catalogue)