The Citizenship Art Bazaar is a free, open-air market where Philadelphia visual and performing artists, civic and social justice organizations invite audiences to discover and take part in the infinite ways art informs and inspires citizenship. Join us Saturday, September 30th to make art, enjoy music, soak up stories, and learn how we can put citizenship in motion through a multiplicity of perspectives.
Live music by the Eubie Nieves Band. Booth hosts include Art-Reach, Indigenous People's Day Philly, Museum of Black Joy, Opera Philadelphia, Taller Puertorriqueño, and many more! Electronic Eats, Philadelphia's first hybrid gaming and food truck, will be on location and ready to serve!
Free admission to PAFA's Rising Sun: Artists in an Uncertain America, an exhibition on view at the African American Museum in Philadelphia (AAMP) and the Pennsylvania Academy of the Fine Arts (PAFA). Rising Sun features installations by 20 celebrated artists exploring themes of equality, free speech, and other tenets of democracy.
DATE
Saturday, September 30, 2023
TIME
12:00 pm – 3:00 pm
VENUE
Lenfest Plaza, 118 -128 N. Broad Street, Pennsylvania Academy of the Fine Arts
PRICE
Free
MEET THE ARTIST
Enjoy live music by the Eubie Nieves Band!
Eubie Nieves was born to Puerto Rican parents in Brooklyn in 1961. He bought his first flute in high school for $20 and almost magically began playing like a pro. A self-taught prodigy, Eubie's talent led him to be mentored by many of his heroes, including Dave Valentin and Pupi Legarreta of La Fania All-Stars, Herbie Mann, Jose Fajardo and Eddy Zervigon. The Eubie Nieves band includes Bronson Tennis, Saantis Davis, Najashi Rasheed and Youba Cisko.
BOOTH HOSTS

ART-REACH
Art-Reach is a non-profit organization that envisions a world where people with disabilities and from low-income communities have equitable access to the arts. Take a moment to view one of our ENCORE programs in action, a collaboration with the HMS School for Children with Cerebral Palsy and the music collective Ill Doots, as they create an original song together. Then, join us in art-making, as we ponder the questions: What does a world with access look like to you? How do accessibility and citizenship intersect in your life?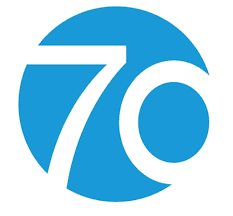 COMMITTEE OF SEVENTY

The Committee of Seventy is PA's oldest good government organization; we work for a better government that citizens can trust. We partner with the League of Women Voters of Philadelphia to help Philadelphians get registered to vote: the deadline to register is Oct. 23. Election Day on Nov. 7. Stop by to register and learn about other ways that you can be involved in improving your community.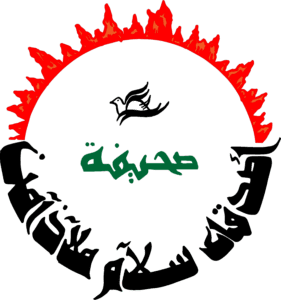 FRIENDS, PEACE, SANCTUARY JOURNAL
Map Philadelphia in Arabic
Contribute to the first map of Philadelphia in Arabic! Join us in marking your favorite spot in Philadelphia, translate that street name, and share a story associated with your spot. The Friends, Peace, Sanctuary Journal is a quarterly community newspaper for the Arab community of Philadelphia.
INDIGENOUS PEOPLE'S DAY PHILLY INC

Citizenship!? Make a Leather Pouch
Come learn with the IDP Philly education team how to make a leather pouch in the Lakota style and chat about what citizenship means to you and to us. This booth is organized by Indigenous Peoples' Day Philly Inc., a 501c3 non-profit organization whose sole mission is to celebrate our Native traditions and decolonize the city. Also join us for Indigenous Peoples' Day at Shackamaxon (Penn Treaty) Park, on Monday Oct 9th 11am-5pm.
MARIAN ANDERSON MUSEUM AND HISTORICAL SOCIETY
Journey through the incredible historic life story of our great Marian Anderson through an interactive pop-up exhibit, Marian and The People, featuring a treasured collection of performance gowns, costumes, accessories, photographs, videos, recordings and more. Learn about Marian Anderson's Philadelphia story and the remarkable events of her life that led her to be known not only as the Voice of the 20th Century but also a deeply impactful humanitarian.
MUSEUM OF BLACK JOY
Passport On Purpose
Museum of Black Joy presents Passport On Purpose, a participatory engagement to encourage global citizenship. As US Citizens, our blue passports are portals to the world. Let's start an open conversation about what it means to be a thoughtful traveler, centering indigenous cultures and environmental healing rather than corporate commerce and luxury. The Museum of Black Joy will facilitate passport applications, provide free passport photos and postage, along with other surprises, including 2 fully paid passport applications by lottery.
OPERA PHILADELPHIA

Artistic Citizenship focuses on the social responsibility of artists to examine ethical issues and help foster positive transformation in people's lives, locally and internationally. In opera, there are several artists who use their voices to create change. Hear stories about these amazing artists at opera storybook time. Learn about Opera Philadelphia youth programming that makes space for Philadelphia creative youth to activate their voices.
SPIRAL Q

Screenprint Peoplehood Posters
Spiral Q artists can teach you how to screenprint your own beautiful Peoplehood Parade poster as they invite you to join in creating and parading in the 23rd annual event this October. Peoplehood Parade & Pageant celebrates PEOPLE especially those living in the face of oppression and working toward collective liberation. Activists, neighbors, and youth lift one another up alongside giant puppets, drumlines, artwork, and performances that celebrate who they are and what they stand for.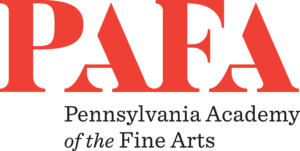 PENNSYLVANIA ACADEMY OF THE FINE ARTS
What do you bring to the table?
Celebrate the power of community and collaborative art with PAFA's Museum Education & Engagement team! This booth welcomes participants to get creative and ask the question, "What does your place at the table of global citizenship look like?" Participants will make their own creative place setting that represents what they bring to the table through a wide variety of art materials.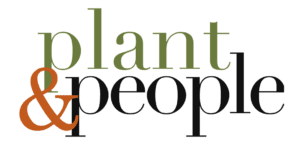 PLANT & PEOPLE
Freedom through Flora: Cultivating Citizenship Through African American Journeys
The botanical realm becomes a symbol of resistance and resilience, mirroring the African American community's journey towards freedom and citizenship. Like plants that thrive with nurturing, Black people within this demographic struggle to reclaim identity, culture and community. Empowered by the shared cultures and histories that accompany acceptance in America and full citizenship by law and ethics. This immersive experience invites you to explore these parallel narratives, fostering a deeper understanding of the intricate relationship between nature and the Black experience.
TALLER PUERTORRIQUEÑO
Color Your Flag
Taller Puertorriqueño presents Color Your Flag. Visitors will color a Puerto Rican flag sticker and talk about citizenship as it relates to Puerto Ricans, when they got it, and how it is relevant. Participants will learn how the colors of the flag identify Puerto Rican sympathies. Conversations may touch on recent history, politics, debt crises, representation, and mass catastrophes. Wear a newly colored PR flag and walk away with a deeper understanding of the troubling history between Puerto Rico and the United States.

THE PHILADELPHIA CITIZEN
The Philadelphia Citizen is a nonprofit, non-partisan media organization with a dual mission: to provide deeply reported journalism that emphasizes solutions that can move our region forward, and to actively reignite citizenship in and around Philadelphia. Visit The Philadelphia Citizen booth and learn about the importance of local journalism, check out the interactive tools that can help us become more engaged citizens, and design and decorate postcards to remind yourself or friends or neighbors to vote.