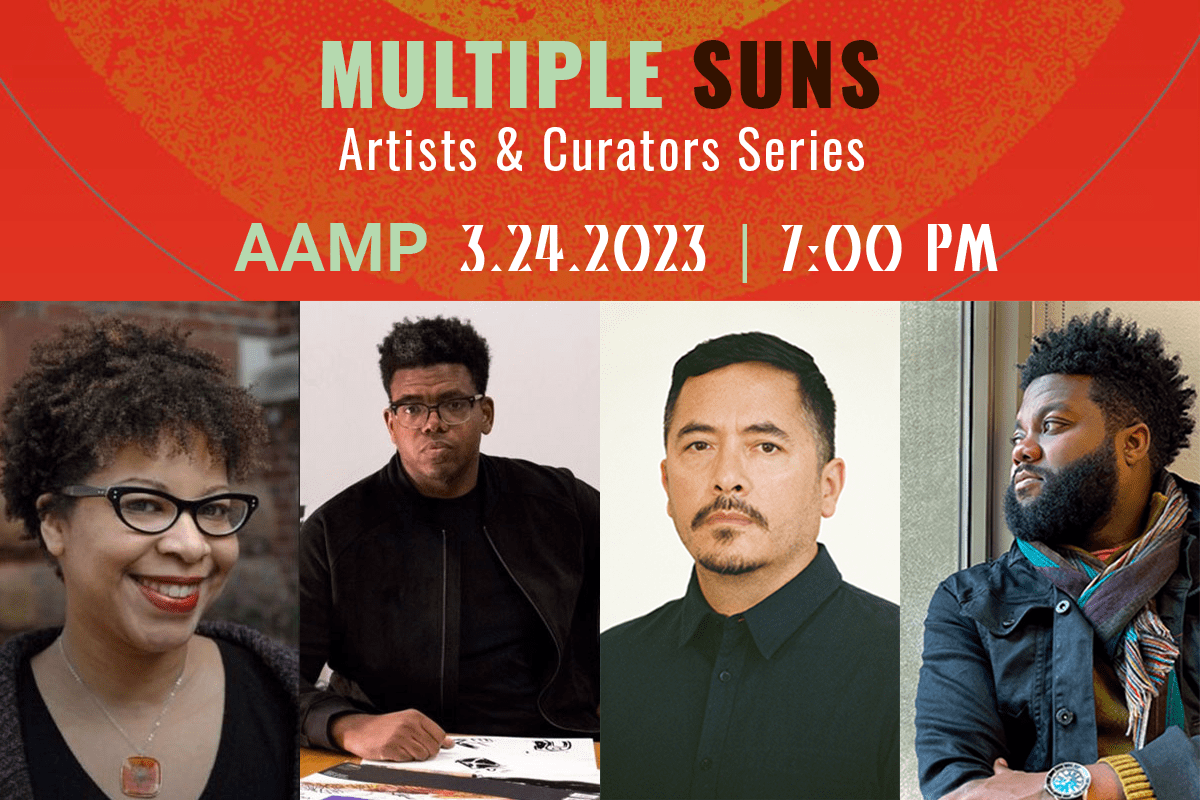 Join Rising Sun artists Mark Thomas Gibson (AAMP) and Eamon Ore-Giron (PAFA) as they discuss the complex ways people experience democracy in the diaspora. Moderated by Rising Sun Curatorial Fellow, Michael K. Wilson, the artists will talk about the themes and inspirations of their commissioned works in Rising Sun: Artists in an Uncertain America. The evening will begin with an introduction by Dejay Duckett, Rising Sun Curator and Vice President of Curatorial Services at AAMP.
Doors open at 6:00 pm. Registered guests are invited to experience the Rising Sun exhibition at AAMP before the panel.
Multiple Suns is the first of the Rising Sun Artists & Curators Series presented by the African American Museum in Philadelphia and the Pennsylvania Academy of the Fine Arts. The series was created, in part, to extract the deeper and more nuanced themes found across the commissioned works and artists' ethos and inspiration. It gives the audience an opportunity to learn from and interact with the creative minds behind the arresting and visceral work and is meant to act as a greater catalyst for larger conversation around democracy, freedom of expression, place, personhood, community, and citizenship.
Date
Friday, March 24, 2023
Time
7:00 pm – 8:30 pm
Doors open at 6:00 pm
Venue
African American Museum in Philadelphia
Price
$15 General Admission
$10 AAMP & PAFA Members
*No one will be turned away from this event.